original post: http://karenjcarlisle.com/2016/07/29/photo-friday-back-on-track/
Two weeks since surgery: Brain is waking up. It's been a productive week and here's some pics to prove it.
Writing:
Lots of writing. Formatted the title page of Journal #2 and sharpened my way through two pencils.




Admin:
I've finally registered my own ISBNs for the Australian print editions of Doctor Jack & Other Tales and Eye of the Beholder & Other Tales.

And applied for Catalogue-in-Production registration with the National Library.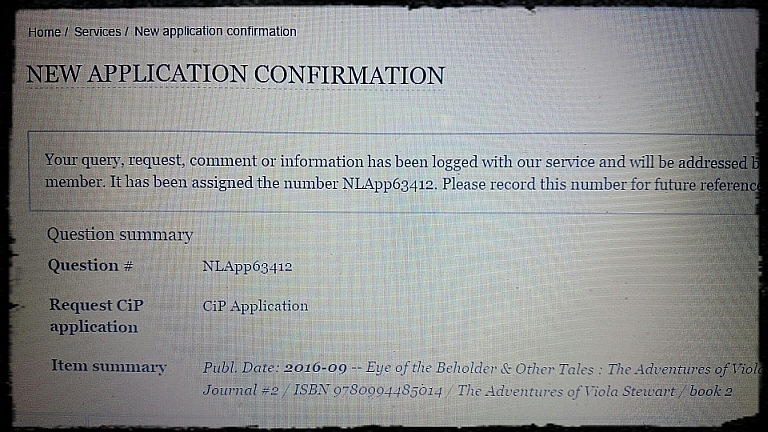 Fun:
Lots of tea, surviving flowers from my hospital stay and...
an unexpected postal delivery. My Star Trek 50th Anniversary Uhura Barbie! I wasn't expecting for at least another week.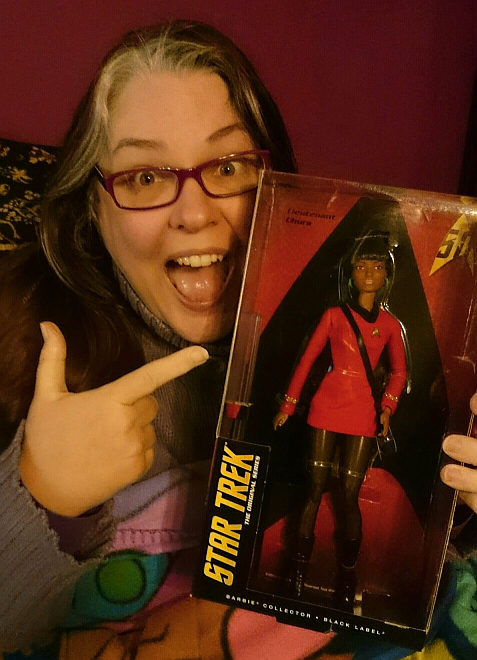 Photos:©2016 Karen J Carlisle & D Carlisle. All Rights Reserved.
If you wish to use any of my images, please contact me.