original post: http://karenjcarlisle.com/2016/04/15/photo-fridaya-cacophony-of-costumes/
This weeks Photo Friday is a compilation of some of the amazing costuming talent we have here in Adelaide, seen at last weekend's Oz Comic Con.
My favourite costume of the day was Matt - cosplayed by Matthew (who used to radar station - really!)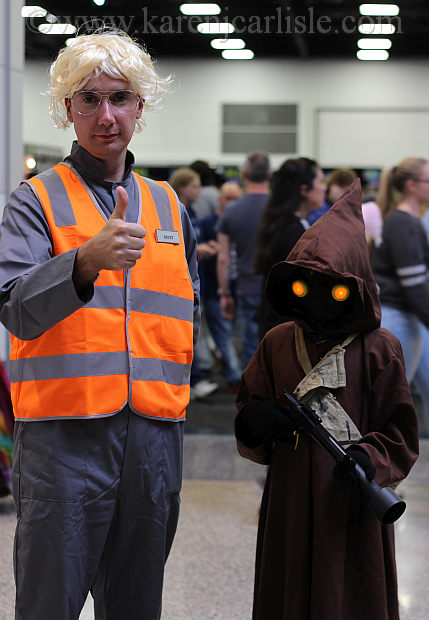 And finally - the photos I enjoy the most - Mike from Fire Bear Armoury and a dalek - made by the Dalek Builders.
All photos Photos: (c) 2016 Karen Carlisle
All rights reserved.