Books: This week has been about books and new beginnings. Another book arrived via post (What Matters in Jane Austen) to add to my research library. Then off to an antiquarian book sale for some goodies.
My oldest books are now dated 1821- two volumes of translated Don Quixote.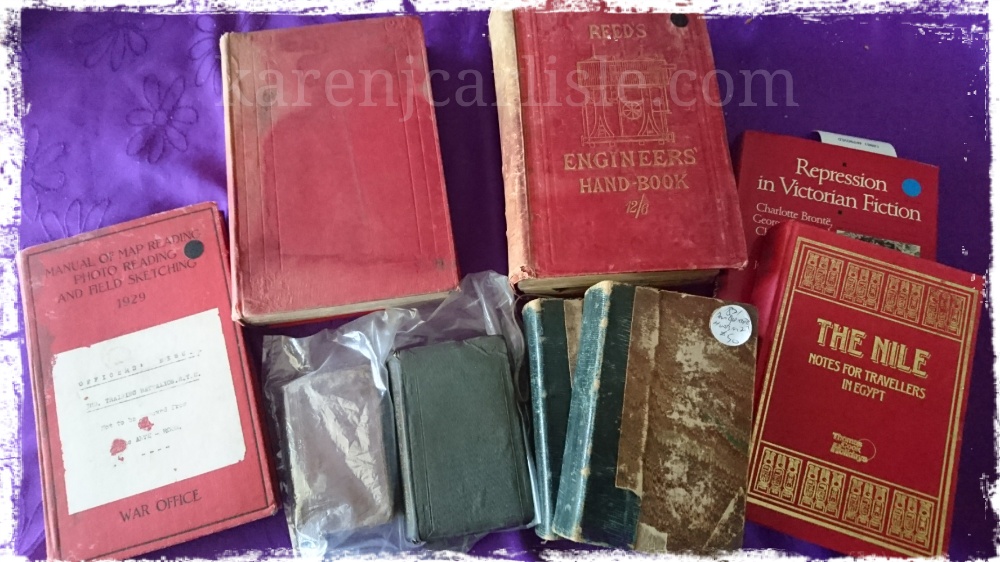 Home: I've updated my hair - more purple - and finally started putting up displays for the first of our (six) lightsabres.
Doctor Who: Then off to a local comic and toy fare. I managed to get a Doctor Hoof! Back home and I've sewn on my patches for my 'Bill denim jacket'. Just waiting on one more patch to arrive for the front set.
Photos ©2017 Karen Carlisle. All rights reserved.