original post: http://karenjcarlisle.com/2016/09/02/photo-friday-all-the-fun-of-the-ball/
Last weekend was the annual Australian Costumers' Guild Ball. This was number 20! This year I was working under the pressure of trying to finish off my book and get it to the printers and at the tail end of my convalescence. I wouldn't be dancing this year, so I decided to make a costume that would work if I sat down most of the night. One of my the costumes on my 'wish list' popped out: Steampunk Brittania.
I already had a toga (from a Red Dwarf party seventeen plus years ago), a pith helmet, boots and a Union Jack corset. I needed shield and trident stand-ins. I decided to paint up one of my plain white/blank parasols in the costume cupboard. I rummaged through the bits and bobs box (things found at garage sales and opshops that may come in handy one day) and found a mini Disney-esque rotunda - so the trident became a cog-trident-shaped lantern.
And here's some of my favourite photos from the night.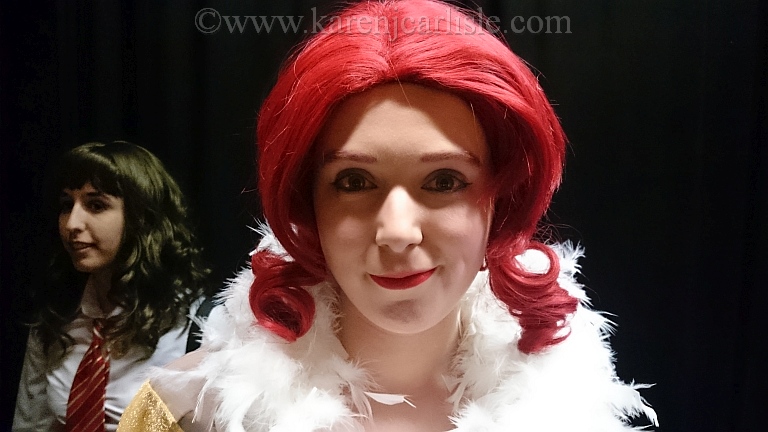 Photos:©2016 Karen J Carlisle. All Rights Reserved.
If you wish to use any of my images, please contact me.