original blog: http://karenjcarlisle.com/2016/09/16/photo-friday-making-a-book-trailer/
The book trailer for Eye of the Beholder & Other Tales is out!
You can view it on my youTube channel or on this website and post. I have fun making my book trailers - storyboarding, designing, sourcing or creating the costumes and props, finding actors to take part and (finally) filming and editing and sound.
Here is a pictorial rundown of the latest trailer.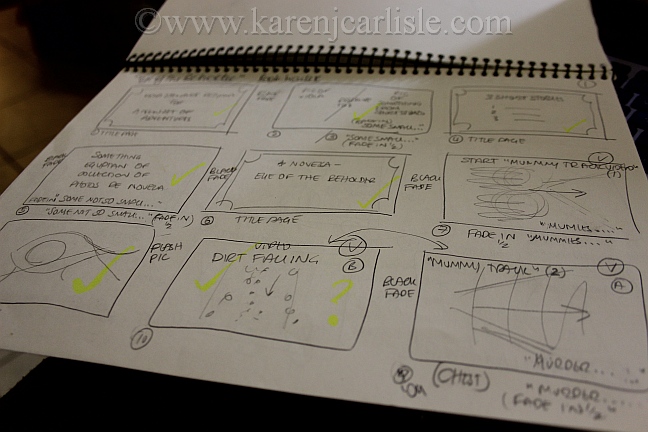 Creating the costumes:
Making a mummy: Tea dyeing opshop cotton sheets, tearing into strips and sewing onto skivvy.
Several photograph shoots of various items around the house...
Making a trolley for filming: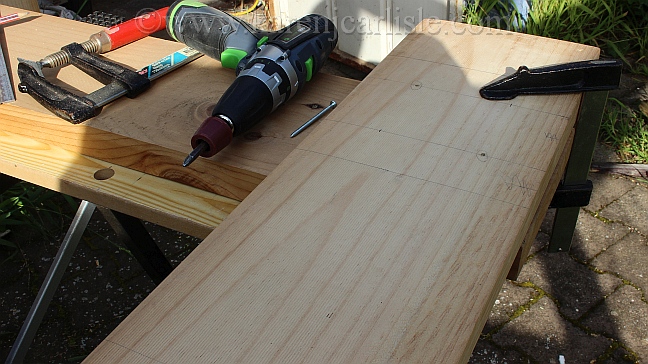 Sometimes things change from the original plan...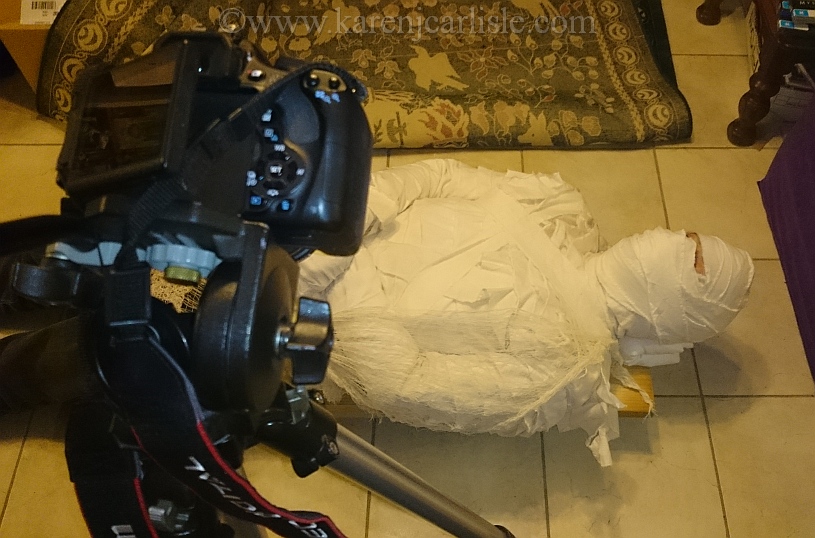 Photo:©2016 Karen J Carlisle. All Rights Reserved.
If you wish to use any of my images, please contact me.