original post: http://karenjcarlisle.com/2016/09/30/photo-friday-september-tea-party-round-up/
I like tea. It's relaxing, refreshing and, fortunately, it soothes my migraines (along with dark chocolate. Hallelujah!) Of course one needs something to drink one's tea from. Several somethings in fact. A tea cup can set the mood, make the day special.
This month I tweeted a cup from my collection daily. Here are some of my favourites: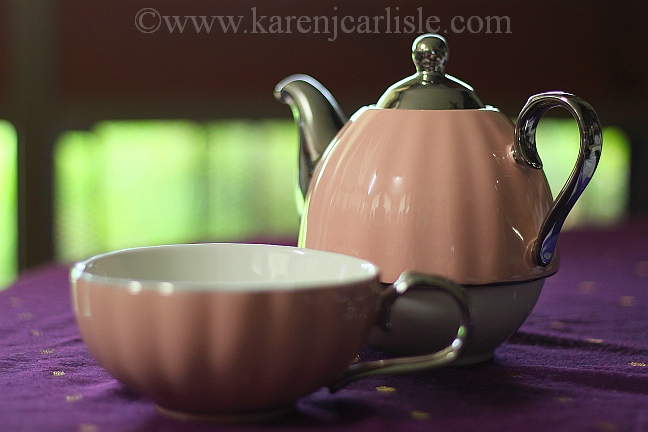 You can find all of the photos (this year and last year) on my Pinterest Page.
There's only one question remaining:
Assam or China?
Photo:©2016 Karen J Carlisle. All Rights Reserved.
If you wish to use any of my images, please contact me.
Video © Professor Elemental