original post: http://karenjcarlisle.com/2016/12/16/photo-friday-time-travellers-picnic/
International 'Pretend to be a Time Travellers' Day' is traditionally held on 8th December each year. Last Sunday we calibrated our chronospheres, jumped in the TARDIS or appropriated a Vortex Manipulator to attend this year's picnic. It was wonderful to see members of Steampunk South Australia, Cosplay for a Cause Adelaide and Australian Costumers' Guild, as well as newcomers.
Of course, it was a costume affair. We had steampunks, Stargate travellers, daemons. Even Batman and Wonder Woman made an appearance.
We fed the ducks, ate cake, drank tea and enjoyed a relaxing day in the Botanic Gardens.
James some gifts - geeky Christmas wreaths (our is hanging on our door).
And I finished my latest outfit (just in time) - steampunk explorer loosely based on Lara Croft and made from a free stash of material (Huzzah).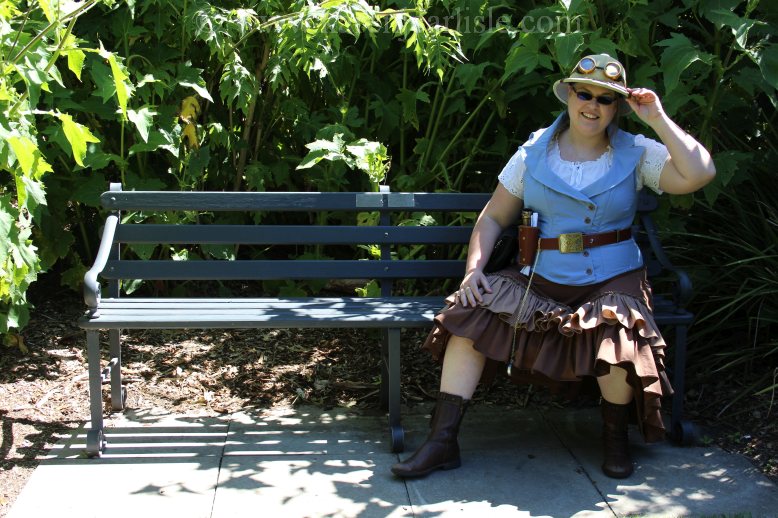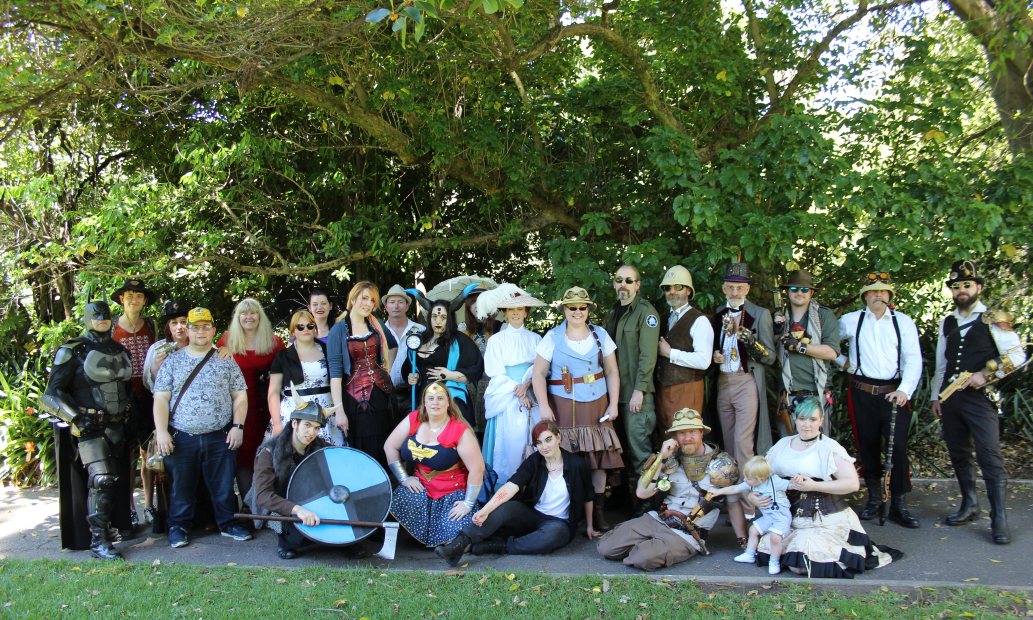 Photos:©2016 Karen J Carlisle/ David Carlisle.
Group photo ©2016 Neil Swadling.
All Rights Reserved.