original post: http://karenjcarlisle.com/2017/04/14/photo-friday-written-words-a-bit-of-fun-and-moving-pictures/
Adding to the library: First my latest haul from the local library. They have a wall shelf of books they have de-listed - for only $1 each. Adding my collections of Nancy Drew, Buffy archives and a book of dicourses and articles on cyborg and cyberpunk (for the research library of course).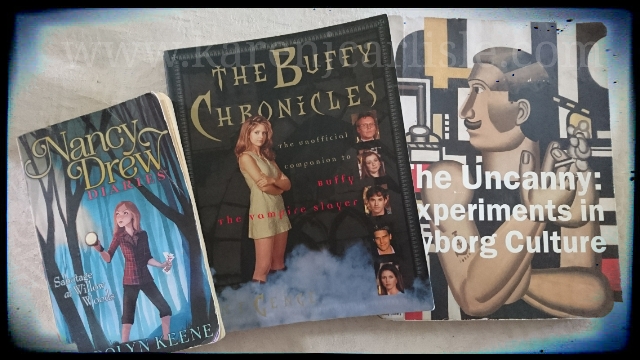 Shopping at the specials table at QBD: two more books for the research shelf. Incredible Elements has an updated periodic table (and history on the discovery of various elements).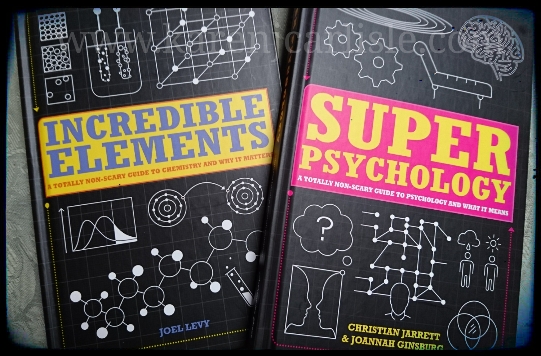 Old and new: I have a lot of second hand reference books. I can't afford a new book every time, so I search out good condition pre-loved ones (especially if they are out of print). The Dickens Dictionary of London has contemporary descriptions of many everyday places and people. Squee! And I collected the latest Writing Magazine this week from my standing order at the newsagent.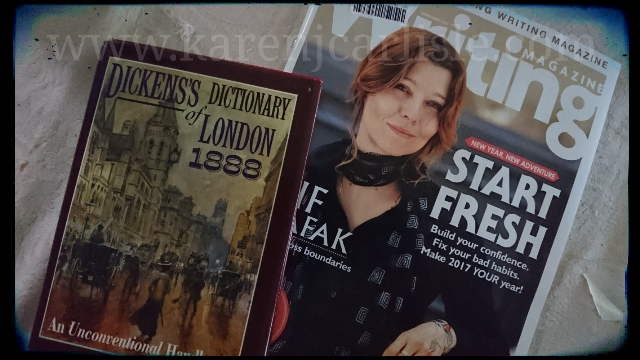 A bit of fun: Last weekend we dropped in on the ABC Garden expo and collected a new set of 'support our ABC stickers'. Couldn't resist this poster. Do it; Retaliate! Tell our government to return funding to our ABC. Also saw a unique aerial safety end in a local shopping centre carpark.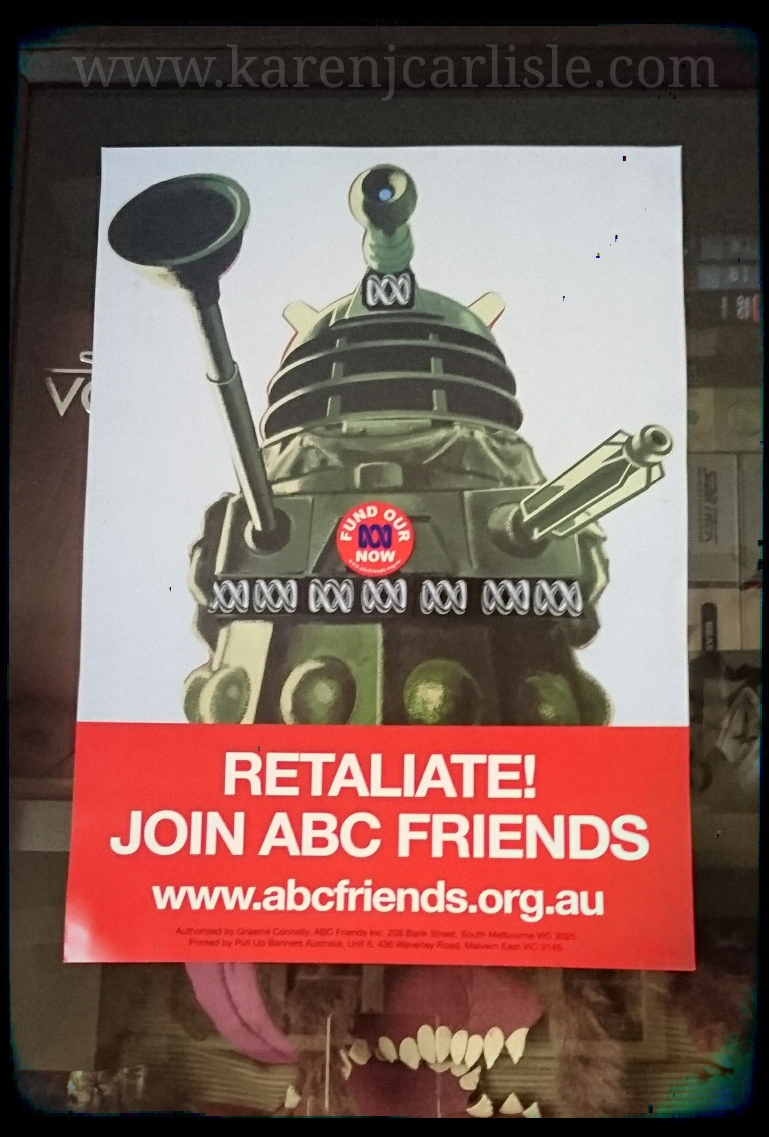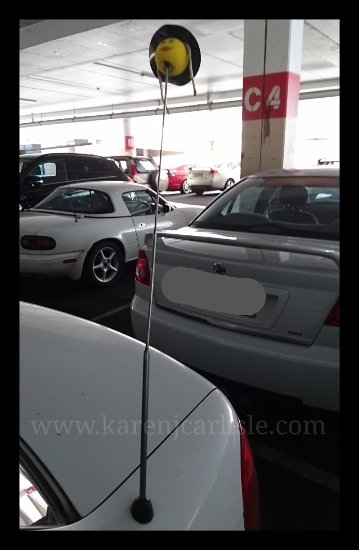 Videos: And lastly, spend a few days grappling with a new video editing program (it will be amazing when I learn how to use it) - cropping, pulling out the narration from garbled background noise and condensing video of our recent writers' talk at Adelaide Oz Comic Con. Thanks to Matt J Pike for the title graphics.
You can watch the talk on my youTube channel

HERE.
And finally, my Oz Comic Con video is live.
Photos and video ©2017 Karen Carlisle. All rights reserved.