original post: http://karenjcarlisle.com/2017/04/03/oz-comic-con-wrap-up/
This year's Adelaide Oz Comic Con is over. Thank you to everyone who stopped by for a chat, bought books (and t-shirts, mugs, badges. And the lucky owner of the red octoscarf). I met up with a few regulars, including Kristian and his family <waves>. It was great to see you again. I missed out getting a photo of your costumes. Too busy chatting. Sigh.
For those who signed up for my newsletter, Tea & Tidings: Thank you! You will receive an email this week with regards to the short story compilation.
Artists' Alley was full of colour and fantasy, showcasing the work of local indie writers and artists. Firebear (local chainmail maker) even sold a chainmail tie to Brent Spiner (congrats!)
Jess Cate and Jana Hoffmann (of Heart of Millyera comics), Rosanna Lam and Miranda Richardson talked about producing comics for a female audience.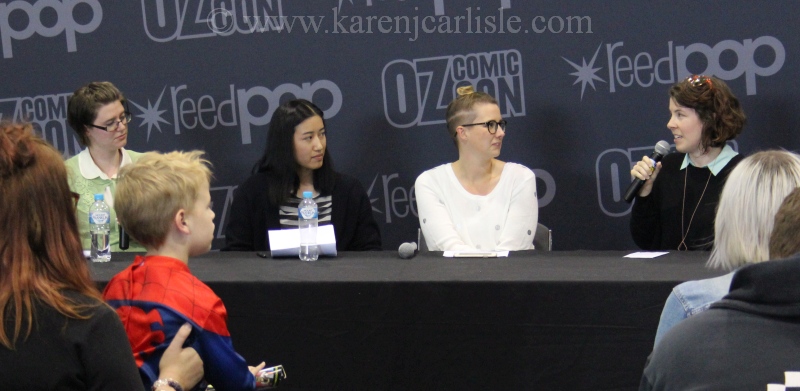 On Sunday I did a talk on self publishing, with fellow Adelaide independent authors KE (Katie) Fraser, Kylie Leane and Matt Pike. Thanks to everyone attended. It was a fantastic turn out. Some of you even took notes. I'm hoping to get video of the talk onto our youTube channels (just need to sort out the sound - lots of background noise in the con areas) So watch this space.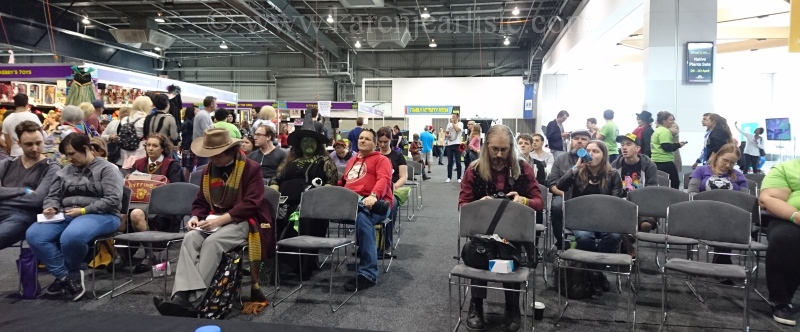 And what would a con be without fantastic costumes. There were many. Here's just a few:
And I finished my secret project - my TARDIS corset (over six years to finally achieve!)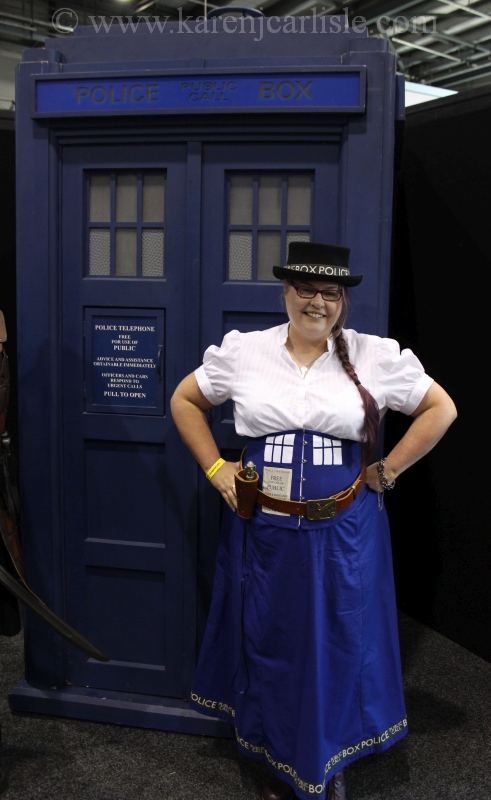 Photos: ©2017 Karen J Carlisle / ©2017 David Carlisle.