original post: http://karenjcarlisle.com/2017/05/12/photo-friday-free-comic-book-day/
Last weekend it was Free Comic Book Day. This year, four local comic shops participated (I think that is a record for Adelaide). So... road trip!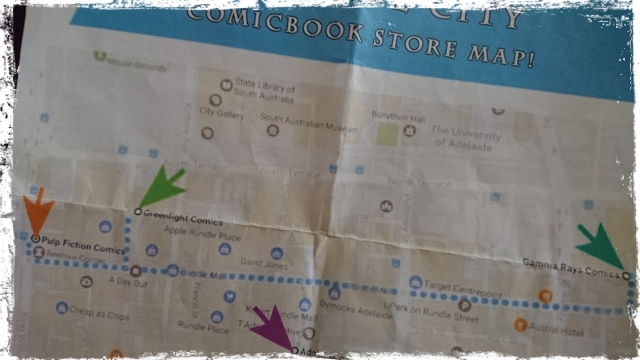 First we were off to Gamma Rays Comics - the newest shop in the quartet - where I found the first comic on my list: Doctor Who (of course). Next we headed to Adelaide Comics - with a slight detour to their new digs in Gay's Arcade (one of the historical arcades in Adelaide, built in 1885).
A short trek to the other end of the Mall, first to Greenlight Comics where I met up with some friends - Dr Mike (Universe Gun) and Jess Cate (Heart of Millyera comic and Jennifer, fresh from doing makeup for an upcoming movie). And finally (after summoning up all my will power to bypass Haigh's Chocolates) we arrived at Pulp Fiction Comics to snafu some final comics and an impromptu chat with Pontip and more friends!
And a closer look at my stash.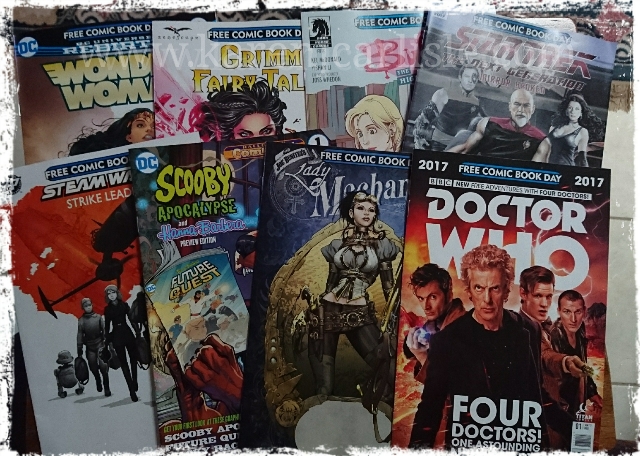 Photos ©2017 Karen Carlisle. All rights reserved.