original post: http://karenjcarlisle.com/2016/05/08/camp-nanowrimo-mischief-managed/
April is Camp NaNoWriMo. (more info here for those who don't know what it is). This time I set a goal of 20K words - to finish off three Viola Stewart shorts, make a dent in the novella, Eye of the Beholder, Finish a short story for a steampunk anthology and do some rewrites.
First drafts of the shorts are completed. The novella has only four scenes left to go. I managed a blog posts, short story challenge, Boys and Bones, and All That Glitters was submitted for the anthology. I made my 20K goal (add another 5000 words if you count the research notes I made - yep, procrasti-research struck again!)
What a month! Here it is in pictures:
Working on the novella and comments on blog posts:
Finishing up the short stories:
Procrasti-research and tea: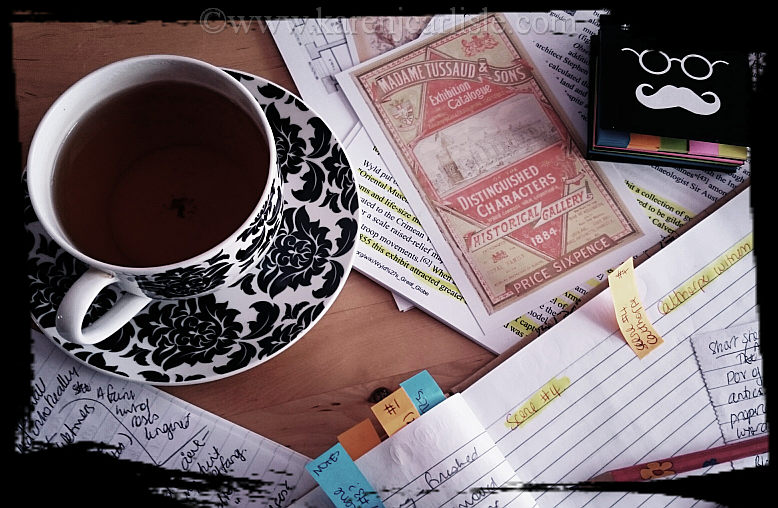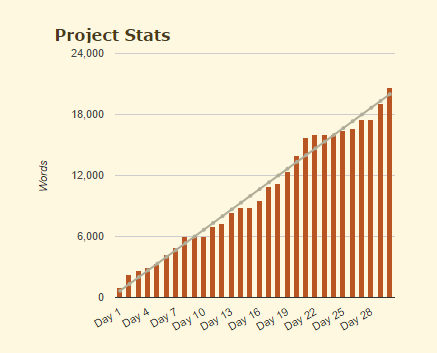 Project Stats graphs and winner badges ©2016 NaNoWriMo.
All other photos:©2016 Karen J Carlisle. All Rights Reserved.