original post: http://karenjcarlisle.com/2016/05/15/one-degree-of-separation/
There's a running joke here: everyone knows everyone in Adelaide. Chances are you will meet a complete stranger - and they will know someone you know. Two degrees of separation.
Last weekend I attended sawriters' first Speculative Fiction and Fantasy Writers' Festival. I knew one of the presenting authors, Sean Williams, but none of my writer friends had booked. I was alone. After taking a long (long) deep breath and avoiding a mini panic attack, I trudged up the stairs and registered.
A vaguely familiar face bobbed in front of me. I had no recollection of where I had seen it, but the memory was there. A past patient? Turns out I met Eleni, many years ago, on one of my stints in the Arts and Sciences tent at the local Medieval Fair.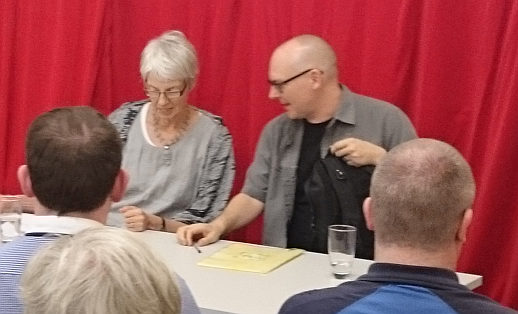 We had lunch (the most mouth-watering calamari ever!), got reaquainted and enjoyed talks by Gillian Rubinstein, Sean Williams, Lisa L Hannett, Jo Spurrier, Tehani Wessely, Ben Chandler, Jason Fischer, DM Cornish and Tony Shillitoe.
Small world.
One degree of separation.
Sunday I arrived late (after my talk for History SA). I slinked into Gillian Rubinstein's workshop on Speculative Storytelling. (I had apologised to Gillian on Saturday as I would be late.) I sat in the only vacant chair. On my right was Eleni (phew, someone I knew) and a lovely woman who was inquiring about places to start researching 1820 life. I gave her a few websites to start with - census, Boothe's Poverty maps, The Cook and Housewife's Manual - which not only gives recipes but etiquette and hints into the running of a 19th century household.
She thanked me. We spoke about our preferred writing genres. She asked about my interest in steampunk, as her husband did steampunk costuming. She showed me a photo. It was Fabrice Marre! (Strike two for Adelaide.) I had met her husband last year at the Australian Costumers' Guild Ball and we've chatted costuming since. You can see some of Fabrice's costumes and art on his page: Pointy Ears Creative Studio.
Small world.
Two degrees of separation.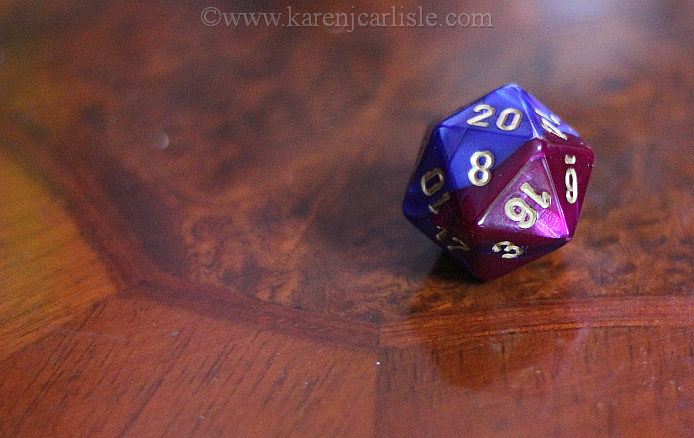 The afternoon workshop was on Collaborations in Spec Fic. I met Sean Williams in the early 90s at a local convention, HongCon. But that is not this 'small world' moment. The workshop was on collaborations - and that makes the moment even more amazing. We did an exercise - roll a dice for a random story - hero, protagonist/sidekick, setting, goal, challenge.
Sean randomly paired up 'collaborators' to merge two random stories into one. Another familiar face:
"Did you used to be Karen Odgen?" he asked.
I nodded (It was my name from a previous marriage).
Penny's in the air...
"Do you remember Cold Angel Comics?"
Penny dropped!
Standing before me was Steve Brice, one of the writers I collaborated with on a comic book anthology - almost twenty years ago! Here we were collaborating again!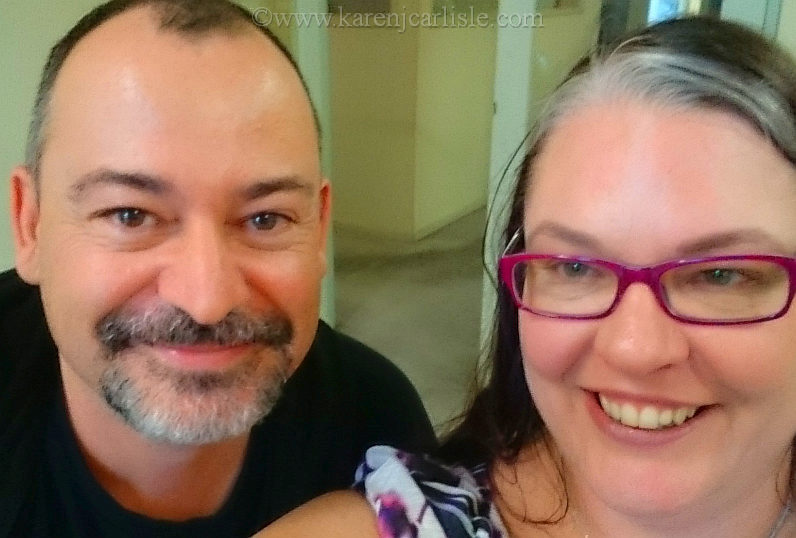 Small World!
Well, that's Adelaide. And that's why I love it.
Photos © 2016 Karen J Carlisle. All rights reserved.