original post: http://karenjcarlisle.com/2016/05/13/photo-friday-steampunk/
Thursday was the Pop-Up Opening Night for Dressing Up Exhibition, part of History SA's contribution to South Australia's History Festival this month. (Boy, what a mouthful.)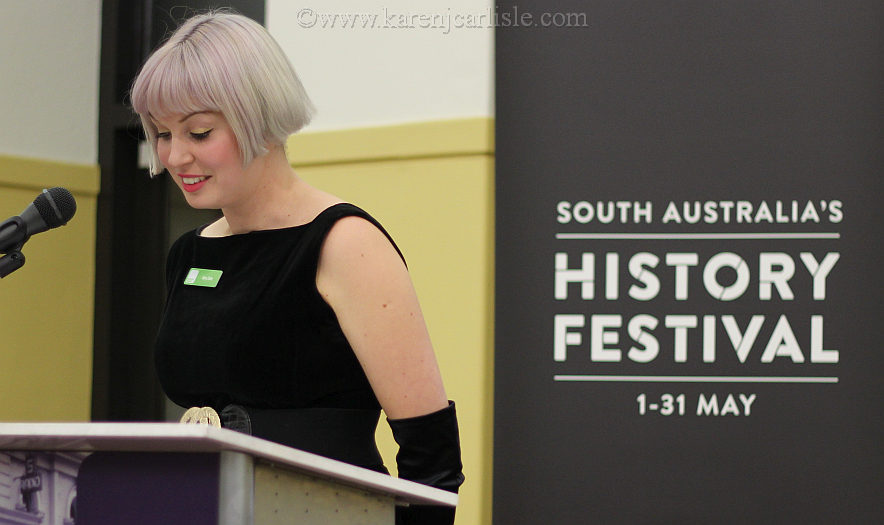 Being a long-term costumer and re-enactor, I was intrigued by the vintage accessories and costumes, including a dress worn by Julie Anthony and an exquisite 1920s wedding dress with feathered detailing.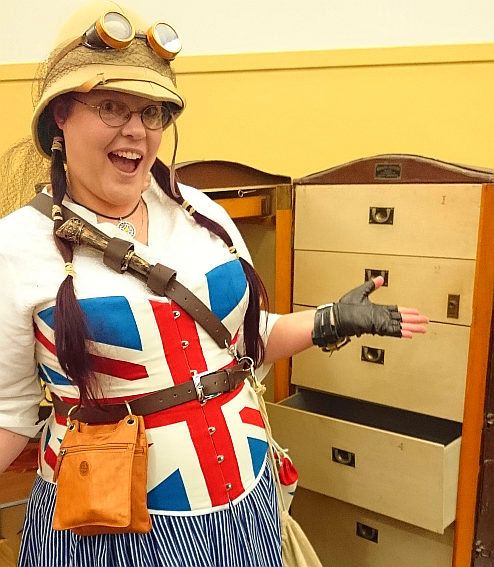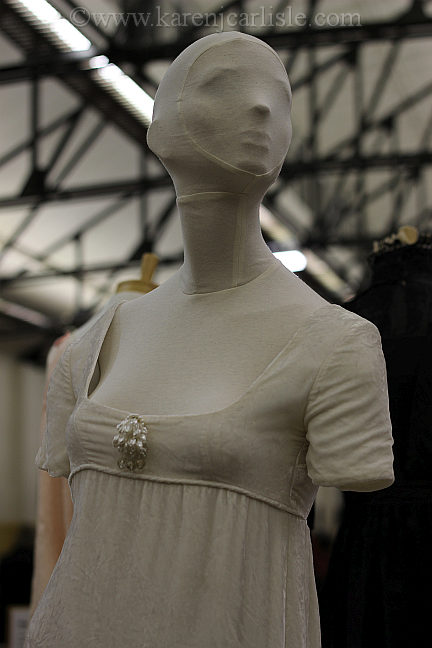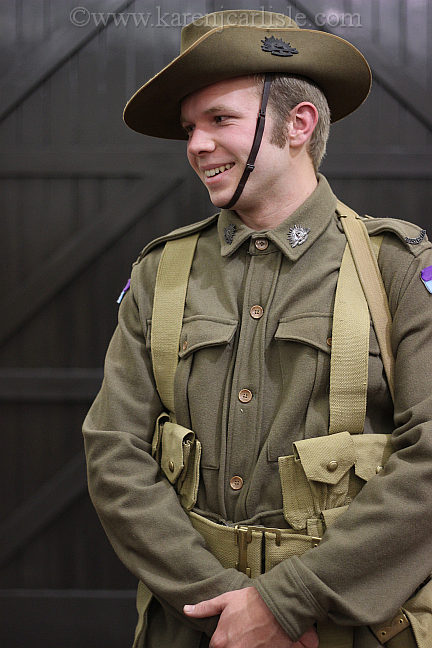 A group of Steampunk SA members came along in costume to help promote my talk on the Sunday.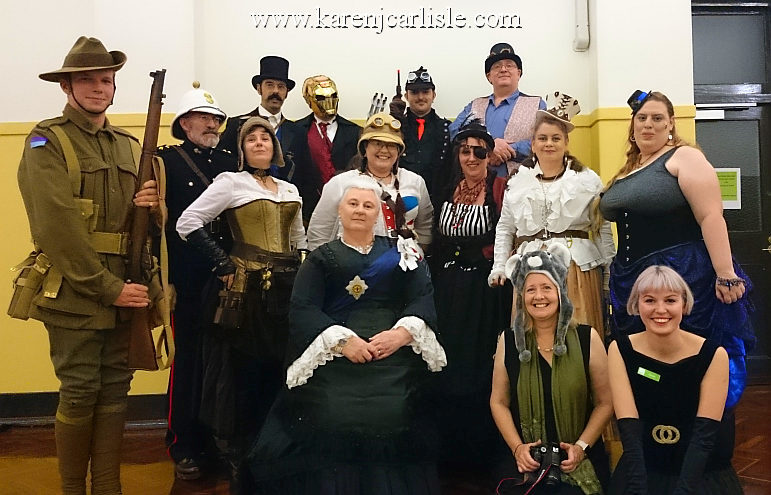 Sunday morning we braved road closures, football parking restrictions and Mothers' Day Fun Run stragglers to present my talk on Exploring Steampunk - my first 'general public' speaking engagement (cue stage fright!). Thanks to Catherine Curl and David for taking some photos on the day.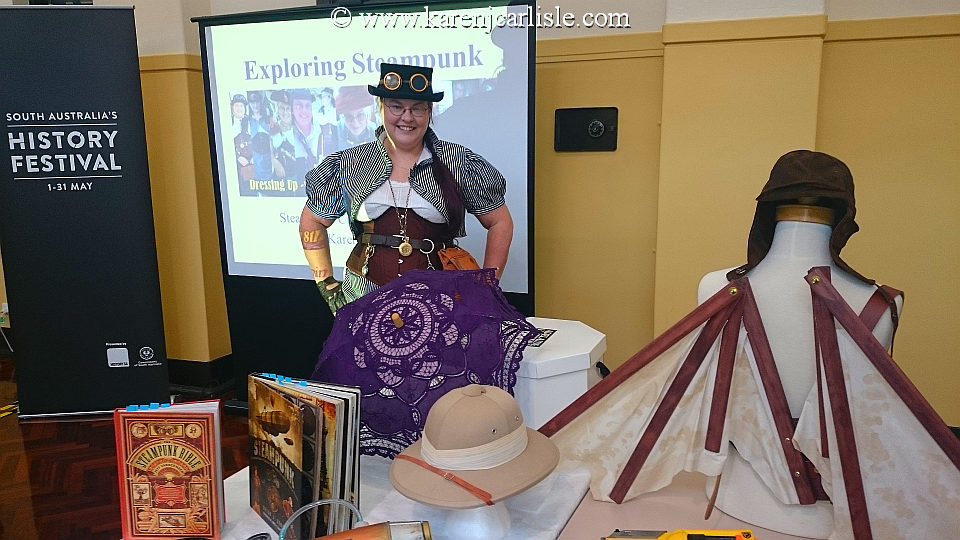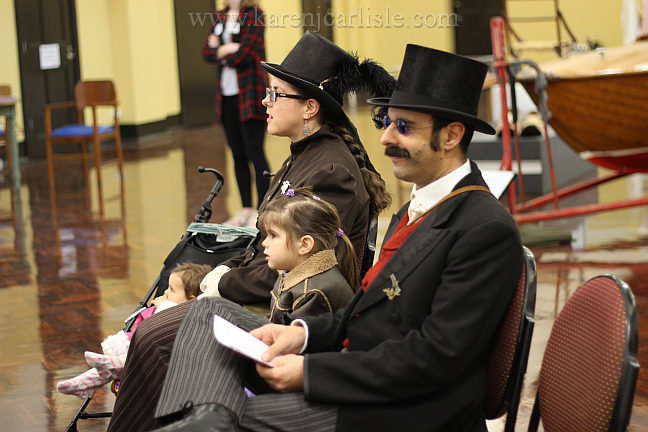 There was a man in the moon, ready for photo opportunities:
Thanks to Gerald, David, Catherine and Dee for being live mannequins, showing a variation of steampunk styles.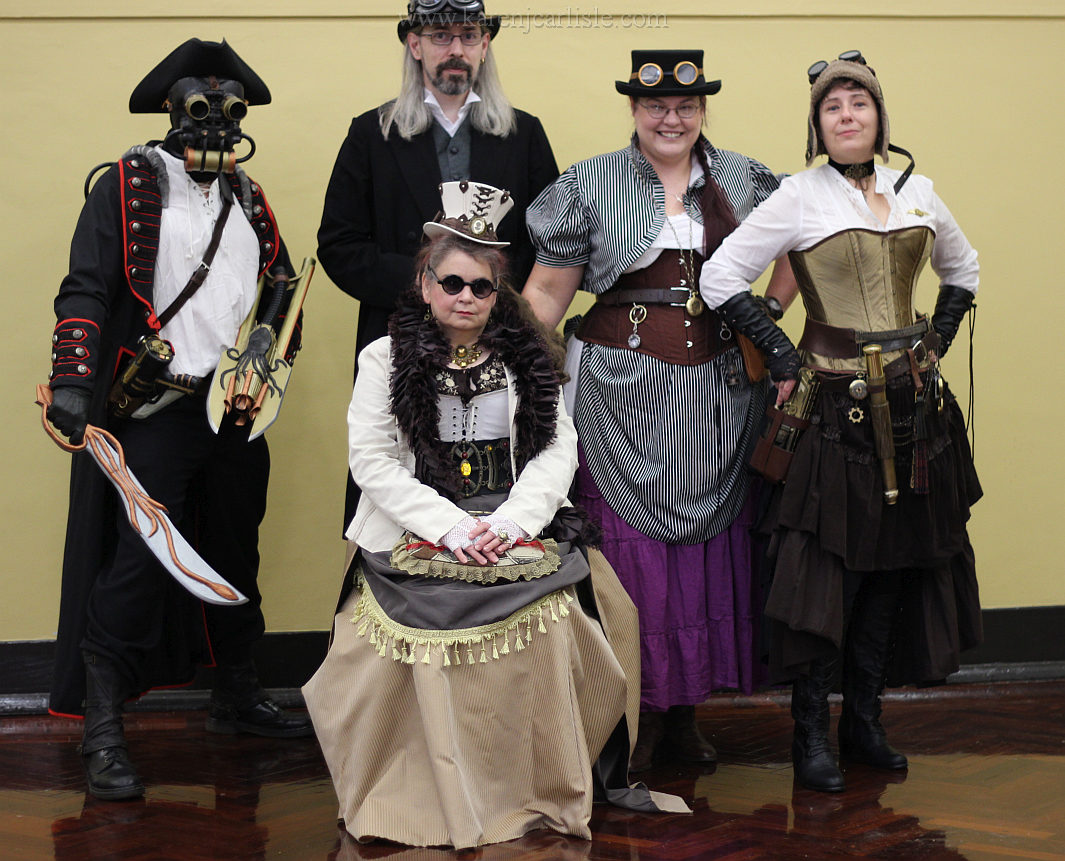 This week's Photo Friday ends with a photo of a photo being developed of me and my Dearheart. A big treat for me - a sitting for a tin type photograph with local photographer and artist, Andrew Dearman. He showed me the process; I watched the image appear before my eyes (reminding me of black and white photography done at school, only on metal! I'd done the research but now I have seen the process first hand).
No wonder it was once called the black arts.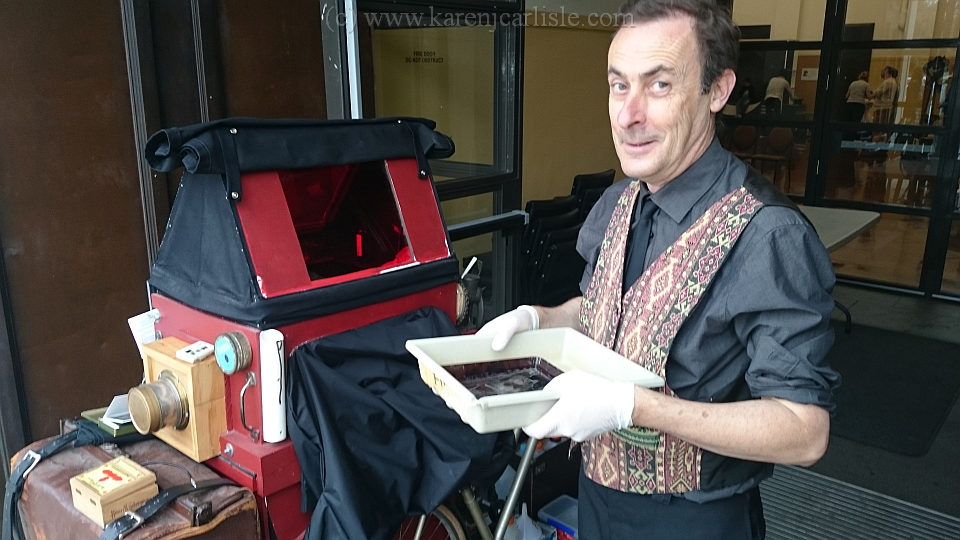 Photos: © 2016 Karen J Carlisle, © 2016 Catherine Curl,
© 2016 Pauline Cockrill,
© 2016 David Carlisle
All rights reserved.