original post:
http://karenjcarlisle.com/2017/03/05/costume-diary-a-new-corset-for-oz-comic-con/
I've been accepted for a table at this year's
Oz Comic Con in Adelaide
. Time for an new corset!
First task was to draft up a new under-the-bust pattern, as I've changed since my last one. A new toile was fitted, thanks to Lynne Cook.
I used two layers of cotton duck for the structural part of the corset. The spiral metal boning was sandwiched between them, in sewn channels. The pattern was cut perpendicular to the long grain, so the strongest part of the material would be around the body. The outer, decorative layer was cut to follow the pattern. This one has a pirate map theme, using left over material from one of my blouse projects.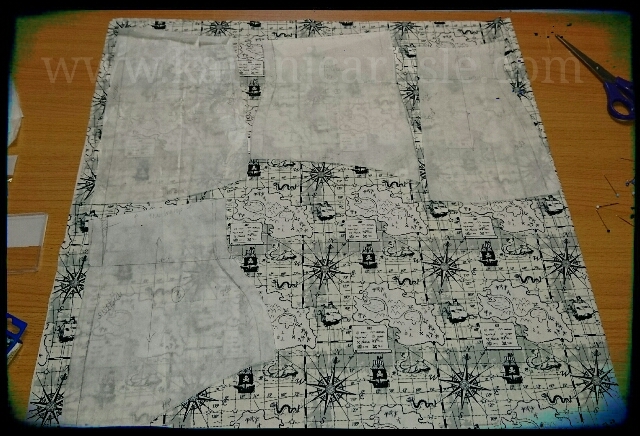 The metal busk was inserted, using an awl to create the holes for the 'knobs' (so the material threads were not broken, to reduce fraying and keep material integrity) and sewn in place. Boning channels were sewn in place.
I used 25 mm cotton bias to edge the top and bottom of the corset. Finally the grommets were inserted (these are size 0, black). Again, an awl is used to create the hole, to avoid breaking threads.
And here is the final creation - my new pirate map under-the-bust corset. Thanks to Lynne, of the Australian Costumers' Guild for her assistance in fitting. Now to see if I can get a second one finished before the con. Come by my table at Oz Comic Con to find out.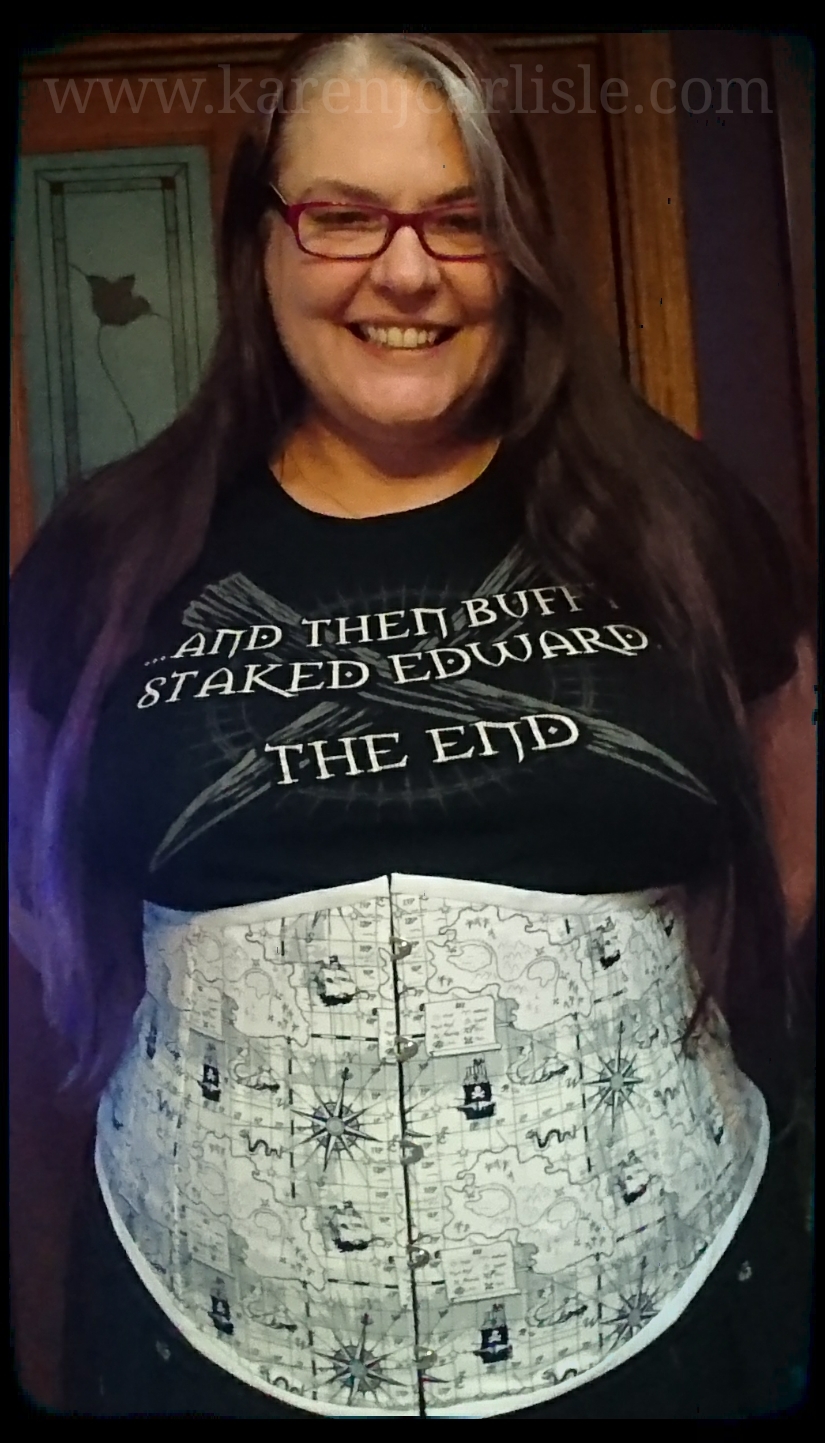 Photos © 2017 Kar
en Carlisle.