original post: http://karenjcarlisle.com/2017/06/25/a-new-look-at-the-department-of-curiosities/
While the writing muse had been vacationing with my nemesis, the Black Dog, I got to pottering with artwork for my next series, The Department of Curiosities. (My art muse more immune.) I've finally found the perfect font for the cover - something that says steampunk adventure.

Here is the new Department banner and logo. You'll find it on my webpage and Facebook pages.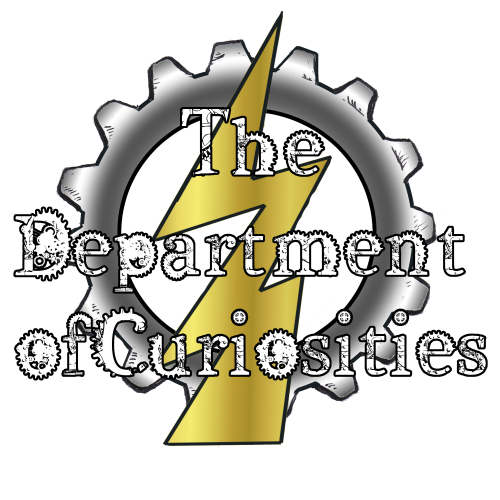 The Department of Curiosities is the second series set in Karen J Carlisle's alternate steampunk world. DOC is a steampunk tale of adventure, a heroine, mad scientists, traitors and secrets.
All for the good of the Empire.
This series is a lighter set adventures, set in the early 1880s.
Look out for the new bookmarks and book cover reveal...
The first book in The Department of Curiosities is scheduled for release in 2018.
Artwork ©2015/2017 Karen J Carlisle. Al rights reserved.
Steampunk font was created by Marta van Eck. You can see her work at fontspace.com.