original post: http://karenjcarlisle.com/2016/08/09/viola-stewarts-next-set-of-short-adventures-out-now/
Viola Stewart is back in a new series of short stories!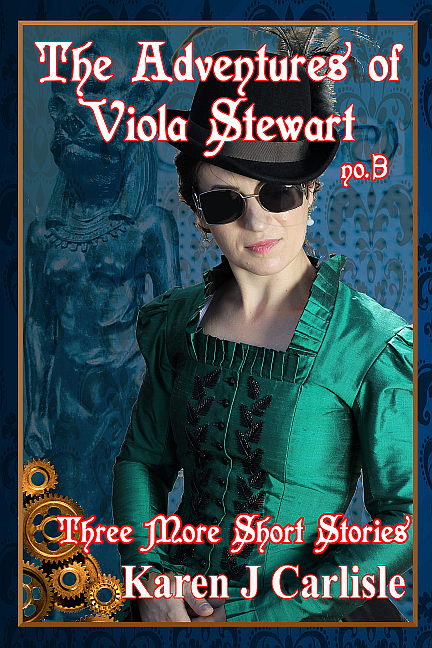 A Present for Viola
All of Viola's plans have gone astray. Has Henry forgotten Viola's birthday or are there more nefarious things afoot?
Point of View
The Men in Grey return – with plans for Viola. Can Polly save the day?
Mars Ascending
Sir Archibald has invited Viola and her friends to a dinner party, followed by a viewing of Mars with his tracking telescope. Will the lure of technology seduce Viola or will Henry lose her forever?
Viola is a widowed optician with a penchant for detectiving, who stumbles upon a secret Society of Men in Grey. This Victorian Mystery series is set in a steampunk fantasy world and has a gaslamp flavour - with a hint of romance.
(This compilation totals over 12,500 words. .)
The Adventures of Viola Stewart #3: Three More Shorts is now available as eBook from Smashwords and Amazon