original post: http://karenjcarlisle.com/2016/10/07/photo-friday-inktober-2016-update/
I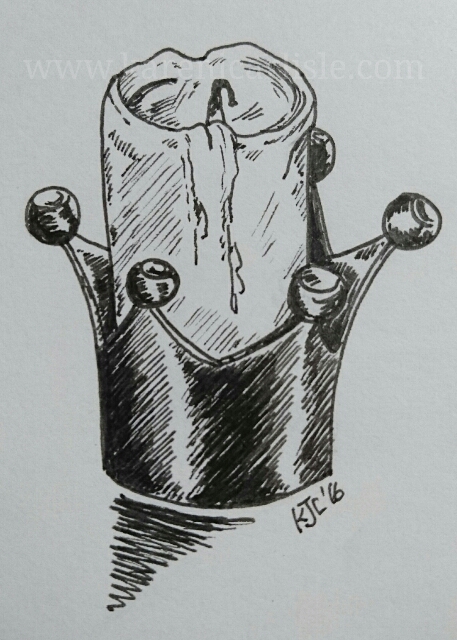 nktober is in full swing. I really need practice on my proportions and shading. It has just been too long since I last picked up my nib pen. Sigh.
Here's a rundown of this weeks ink drawings (with a special request for Henry Collins, by my friend Sharon).

I started with a thin ink pen, and did a quick pic of one of our candles (as we had a black out) but remembered why I prefer a nib, which gives better control over varying thickness (and it swoops beautifully over the paper).
This week I concentrated on characters from my books and some steampunk ringins...
Day 2: Viola Stewart: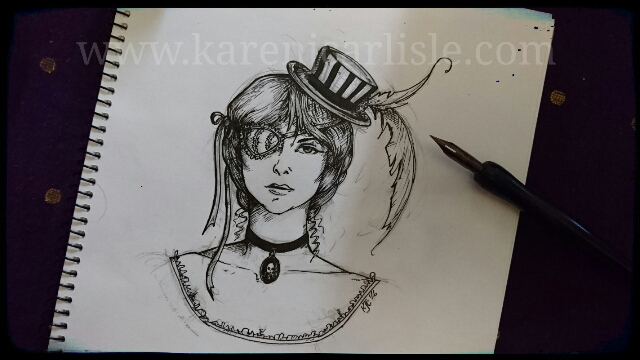 Day 3: Doctor Jack, Day 4: Henry Collins (my favourite for the week), Day 5: a steampunk friend (loved the pipe)
Day 6: Inspired by Eye of the Beholder: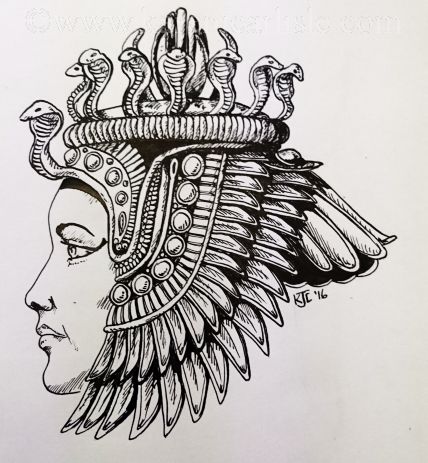 Art and Photos:©2016 Karen J Carlisle.
All Rights Reserved.