original post: http://karenjcarlisle.com/2016/11/11/photo-friday-roses-for-remembrance/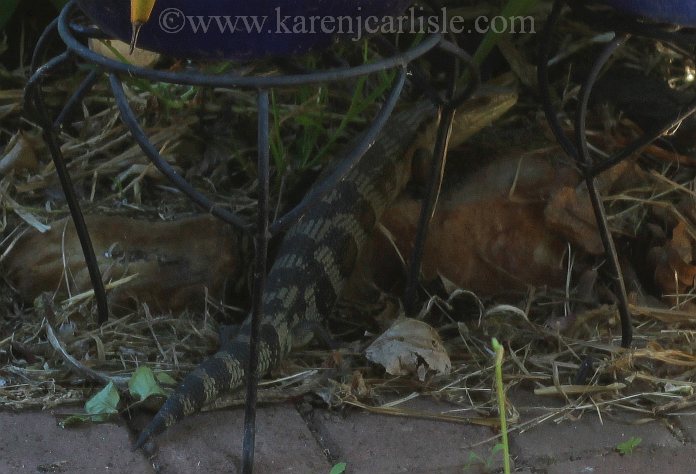 It's spring. Already the native bees are swarming, the blue tongues are ferreting in the grass, the birds are nesting and the butterflies and dragonflies are flitting about. The smell of freshly turned earth and mown grass wafts through the back door and soothes the worries of the week.
A heady perfume follows on the breeze. My roses are in bloom and, frankly, I'm surprised; I've missed the annual weed, feed and hack (did I say 'hack'... I mean: prune) due to this year's health shenanigans and resulting surgery. I'm still not allowed to do digging or landscaping. Oh, the frustration!
But roses are hardy. They know I love them, even if I neglect them.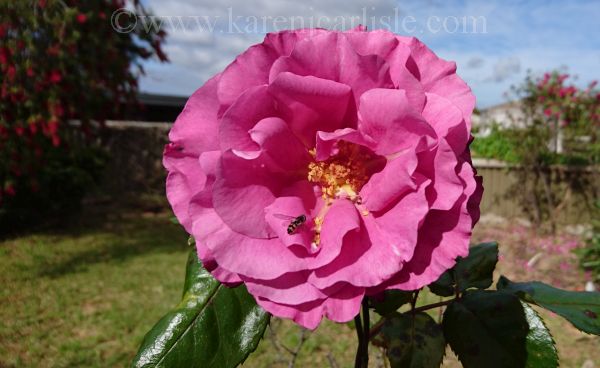 I sit and contemplate my garden. It's Remembrance Day; the 11th day of the 11th month.
At the 11th hour, we remember those who fought and died. Its been ninety-eight years. You'd think we'd have learned by now.
I choose to remember, not the futility or horror of war, but the coming of peace - when the guns were silenced.
I don't have poppies in my garden but I do have rosemary and roses. Lots of roses.
Photos: ©2016 Karen J Carlisle. All Rights Reserved.