original post: http://karenjcarlisle.com/2017/07/28/photo-friday-opshoplibrary-treasures/
I've been in opshop heaven this week. I've found two pairs of shoes - a pair of blue 'suede' shoes to wear with my TARDIS skirt (and a possible future Nerfpunk costume). I wore them to my writers' group. They are soooo comfy.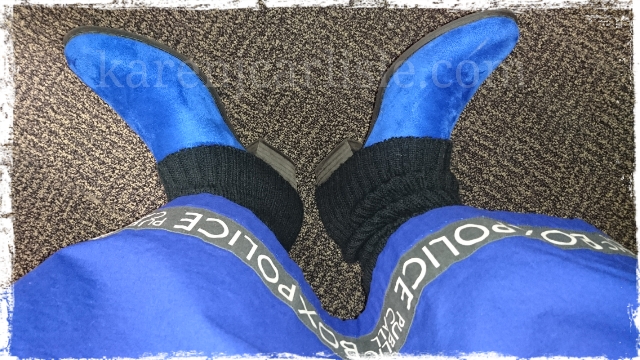 ...And - be still my beating heart - another pair of 'granny' boots for everyday steampunk outfit. And they are leather! They just need a bit of buffing and a new pair of laces. Both were only $12 each. Huzzah!
I also scored in the library (cancelled item) sales shelf. Six audio CD's of Sarah Jane Adventures (for $6 total). Have I mentioned lately how much I love my local library? This week they had a display of banned books (well, not currently banned books - but ones previously banned).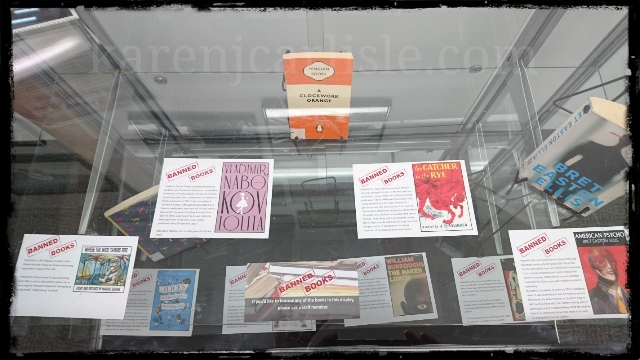 And the library also had a find-the-Houghton Howler (with a prize of chocolate) for the fiftieth anniversary of first recorded sighting (in newspaper) of the mysterious Thylacine, similar to the Tasmanian tiger. There have been recent sightings: in 2016 and even one this week, on the York Peninsula. The Houghton Howler was the inspiration for my short story, 'Hunted', which featured in the 2016 Tea Tree Gully Fringe Exhibition, A Trail of Tales.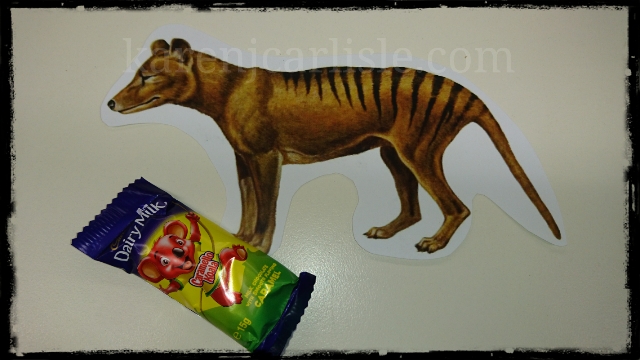 A Trail of Tales on youTube:
Photos ©2017 Karen Carlisle. All rights reserved.